Irish runner Keith Russell claims second spot in Backyard Masters
Irishman Keith Russell claimed second place in the gruelling Race of Champions Backyard Masters in Germany.
The race began last Saturday morning and participants had to complete a 6.7km lap every hour, running it as fast or as slow as they wanted, while ensuring they were back at the start line on the hour mark to go again. Any runner who failed to finish a lap recorded a DNF (did not finish).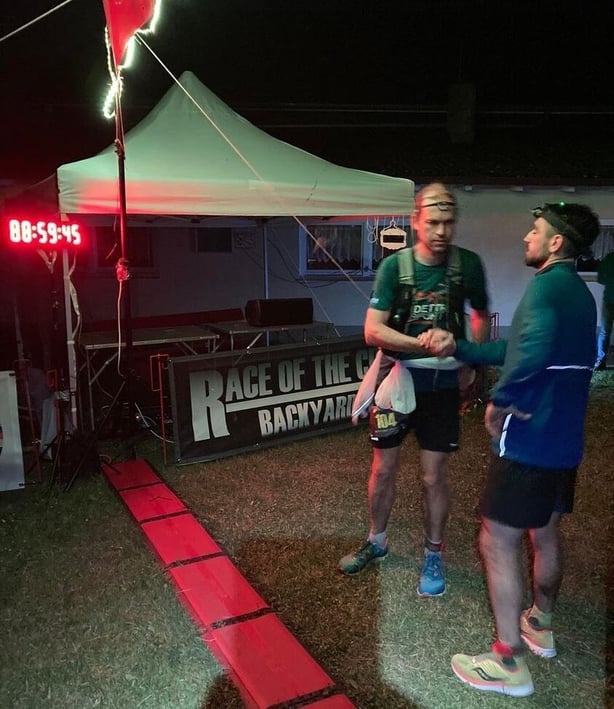 In the early hours of this morning, Russell's race came to an end at 89 laps, covering an astonishing 597km in 66 hours, 14 minutes and 22 seconds.
Russell started running in 2016 with his daughter Alanna, who had spastic quadriplegia cerebral palsy, and ran the 2017 Dublin marathon, pushing Alanna in a special running chair.
The pair raised more than €60,000 for the Meadow's Children's Respite Centre in Navan, but tragically, Alanna passed away six weeks after the marathon.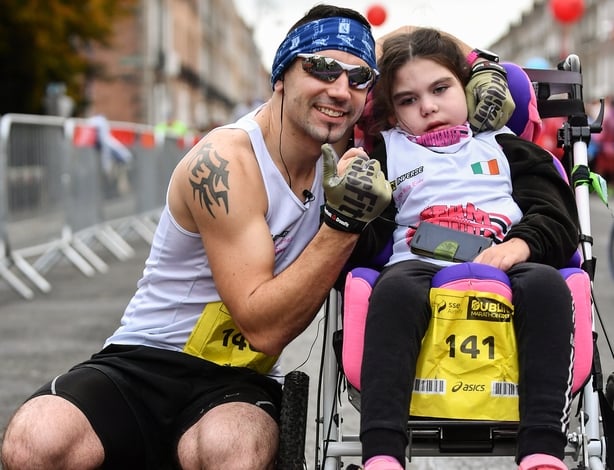 Keith Russell with his daughter Alanna at the 2017 Dublin marathon